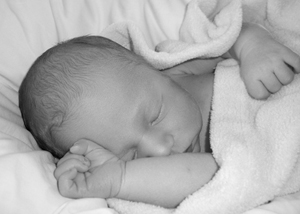 What I offer
1. The Birth Package
Before Childbirth
I offer you a free consultation to talk about my services and answer any of your questions.

I will meet with you twice before the birth to get to know you and your partner to build a good relationship with understanding and trust and to ensure I know your plans and requirements for your labour.

My role is flexible to meet your needs, so during the meetings we can, for example, look at drafting a birth plan, birth physiology, positions in labour, ideas for comfort measures in labour some basic exercises, previous birth experiences, protecting your birth environment, protecting your space when baby is born, involving Dad, breastfeeding, relaxation and any worries or questions you may have.

You can contact me at any time with questions or worries by phone, text, or email and I will help you get any information you want. I am available for you 24 hours a day seven days a week for two weeks either side of your due date so that you can call me as soon as you are in labour and I will be with you between 30 to 60 minutes.

In addition, I can teach you:

• Exercises - which will help keep you supple
• Breathing techniques - to help you throughout labour, if you feel you would benefit from them.
• I can use a Rebozo (a mexican scarf) for comfort, and to encourage your baby to move into an optimum position for birth.

During labour




I will stay with you throughout labour, however long, providing nurturing, continuous support and reassurance; helping you have a positive birth. I will also encourage your partner (if you have one) to participate in the birth to a level at which he feels comfortable.

During labour, whether at home or in hospital I do my best to create a quiet and comfortable environment where you will feel safe and nurtured while you give birth to your baby. I will remain with you until after the birth to ensure you are comfortable with your new baby.

After the birth




I make two follow up visits to debrief with you your birth, help out in your home, with baby care, light housework and be a listening ear.

If you wish I can make you a placenta smoothie.

I will give you support and encouragement in breastfeeding if that is what you have chosen to do and provide you with emotional support if needed.

I can also take photos of you and your new baby after the birth, if you so wish.

The cost of the Birth package is £600


plus mileage (45p per mile).




Birth Pool Hire

I have an inflatable birth pool for hire.

£60 includes pool hire and a new liner and hose.





2. Postnatal Services

In the early days or weeks following the birth of your baby you and your family may need some extra help.


I will be available to come to your home for 3 – 4 hrs a day to do various household tasks such as light house work, making lunch, preparing vegetables, shopping, walking the dog, looking after siblings etc., to enable you to mother your newborn and also to have a well deserved rest.


I will give you support and encouragement in breastfeeding if that is what you have chosen to do and provide you with emotional support if needed.




Fee for postnatal services - £17 per hour


plus mileage (45p per mile)

3. One to One birth preparation

You may not wish to have a doula with you in labour, but would like to have the benefit of one to one birth preparation with a doula in the comfort of your own home. As experienced mothers and specially trained birth supporters, doulas are skilled in helping mothers and their partners during pregnancy, labour and the postnatal period. These evenings are tailored to each woman and her partner depending on YOUR needs.

Topics COULD include:




Debriefing a previous birth experience for couples expecting a subsequent baby and wanting to move on and have a more positive experience.

Antenatal class topics, such as stages of labour and pain relief (natural and pharmaceutical), for couples who have been unable to attend antenatal classes due to lack of availability or lack of time

Topics could also include:




Preparing for labour and birth
Understanding labour and birth
Choice of birth place; home/ hospital/birth centre
The role of, and how to be a support person
Labour relief; chemical/ natural
Preparing for birth
Breastfeeding
Exercises
Breathing techniques for use during labour
Writing an effective birth plan and how to maximise your chances of success
How can my partner REALLY help me during labour
Baby? Now what!




£85 for 4 x two hour sessions for first time mums and their partners who wish to cover all the topics listed.


Please contact me for more information or a chat.